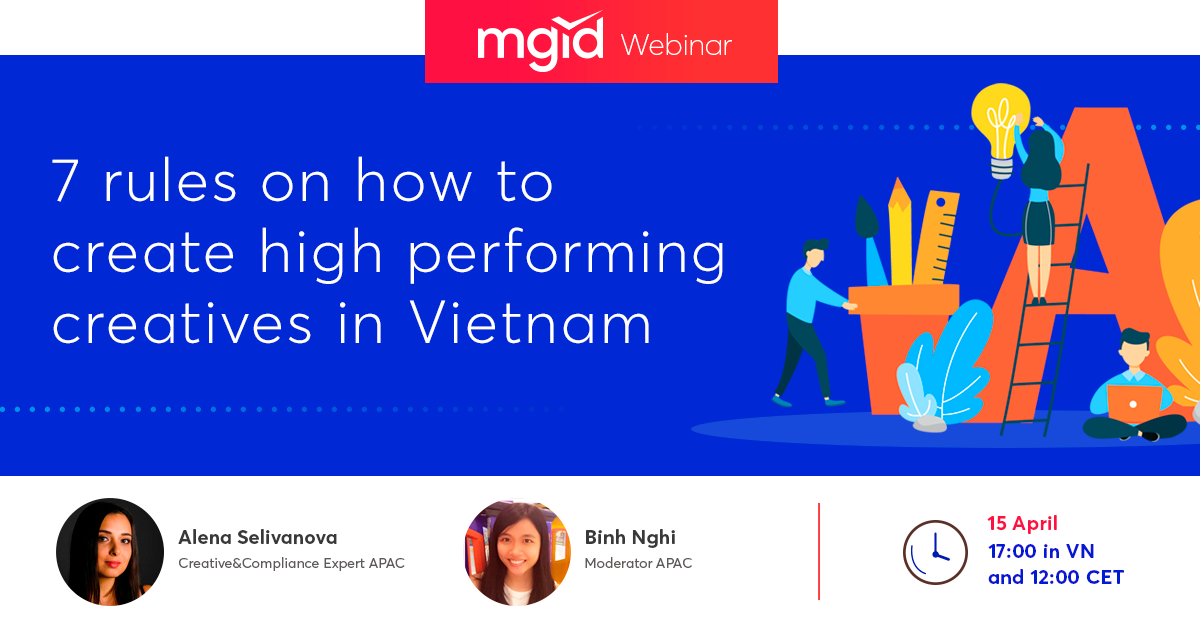 MGID's webinar series continues. On April 15th at 12 pm CET, we will discuss how to create high-performing creatives targeted at diverse niches in Vietnam.
MGID Experts from Creative & Moderation Departments will share with us their top tricks for high-CTR teasers, and discuss the following topics:
Living in Vietnam
What it is like to be Vietnamese?
Restricted and prohibited practices
Q&A
And of course, we will share with you some inspirational tips from our Creative Team. Don't wait till the last minute and book your spot now.