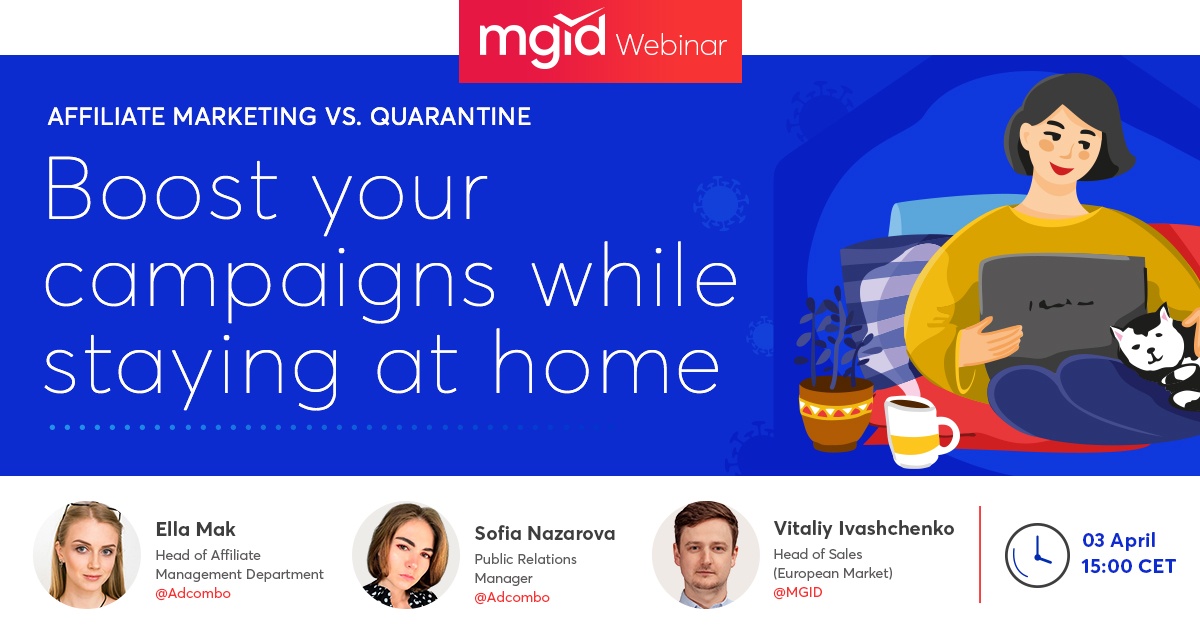 Do you want to know how to maintain high performance and be the first to hear about new products launched by AdCombo during the corona epidemic?
This Friday at 15:00 CET, we will host the webinar from MGID & AdCombo 🔥 Affiliate Marketing vs. Quarantine.
We will discuss the following topics:
📚 How Covid-19 and global quarantine have influenced traffic volumes
📚 How the demand for various product categories has been affected by current events
📚 What the top-performing verticals are now
📚 How to efficiently launch and optimize your campaign
📚 Tips & Insights from AdСombo & MGID
On top of that, all participants will receive an exclusive bonus from our host.
Stay tuned and register for the webinar!