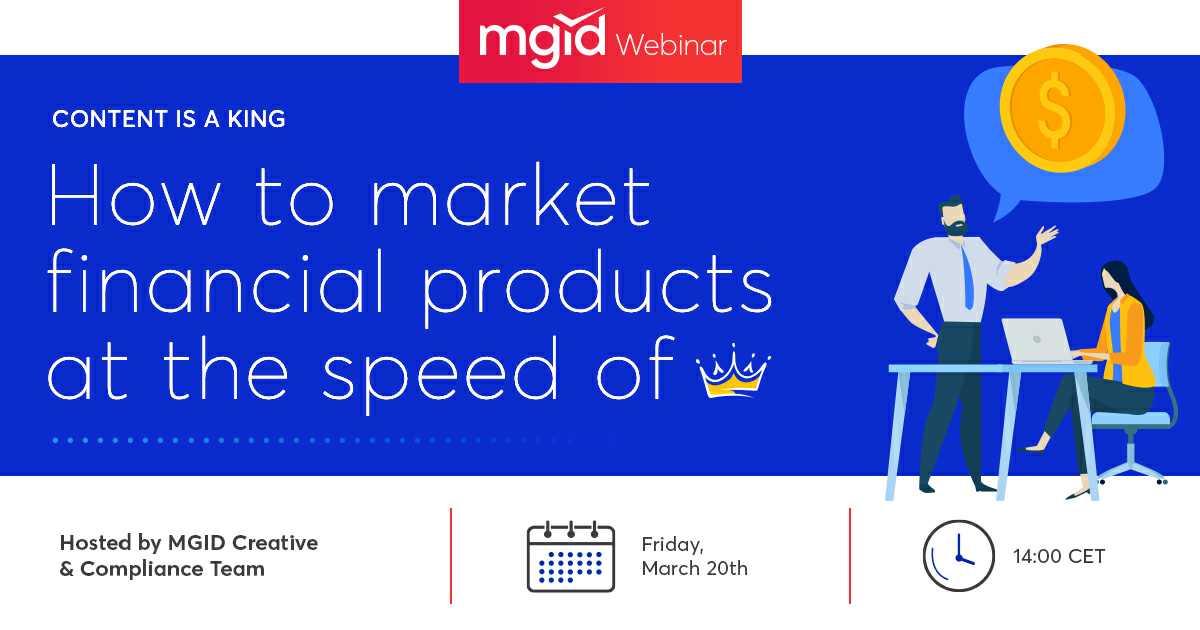 Together with MGID Creative & Compliance Team we will discuss how to market financial products effectively in response to global events.
On Friday, March 20 at 14:00 CET, we will share insights about:
🔹What financial products are worth marketing during a crisis?
🔹 How to benefit from global panic and say no to speculation?
🔹 What creative approaches perform best under market pressure?
🔹 How to create high-performing landing pages within moderation guidelines?
And of course, we will share with you some inspirational tips from our Creative Team. We will close the event with a Q&A session, so prepare all your urgent questions for our hosts from MGID Creative & Compliance Department.