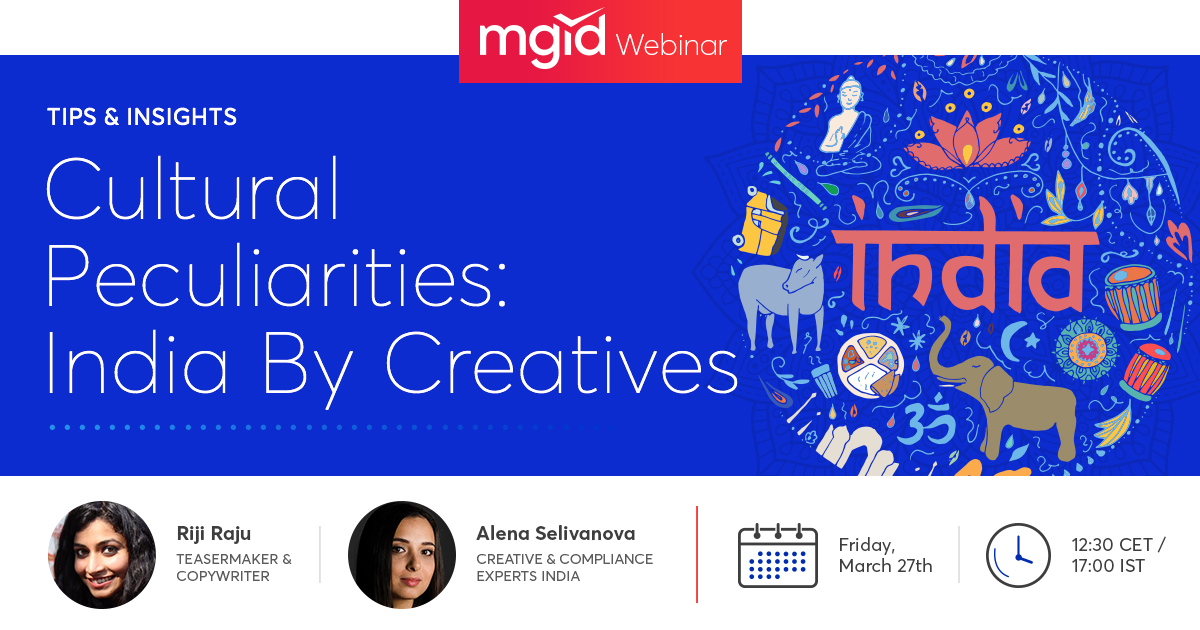 We would like to invite you to the upcoming MGID webinar "Cultural Peculiarities: India By Creatives". This Friday, MGID Creative & Compliance Gurus are going to explore the cultural peculiarities of India that have to be considered when creating teasers. The meeting will be on Friday at 12:30 CET/ 17:00 IST.
The following topics will be discussed: 
General Info
Reaching business goals while avoiding the "creation of art"
How to capture emotion and attention
Identifying mistakes during creation
Restricted practices
In addition, we will also share with you some inspirational tips from our Creative Team. Do not wait till the last minute and book your spot now.