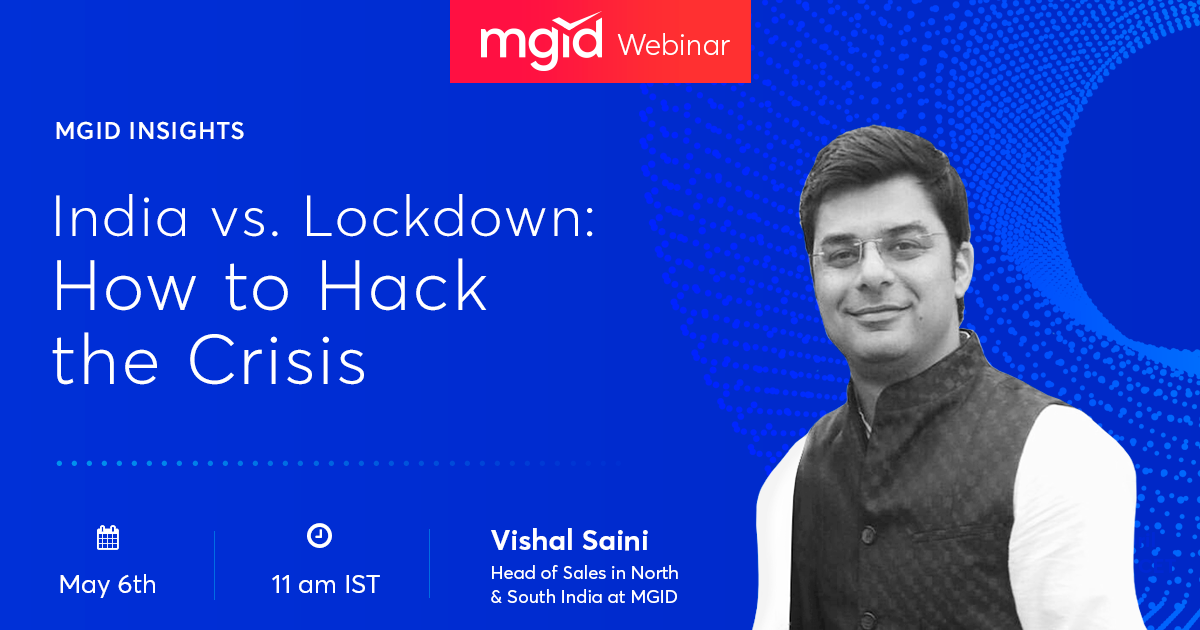 Indian market is currently experiencing harsh times due to the lock-down.
No worries, MGID got you covered with effective tips and advices how to adapt your advertising strategy and maintain high performance and profits.
Join our Webinar on May 6th at 11 am IST and learn how the market is changing, what verticals are in high demand and top performing offers from our partners.
WEBINAR INSIGHTS
How Traffic volumes has changed in terms of Lock Down?
How demand has shifted? : Top Performing Verticals
Why you switch from social traffic and try native and?
Perks of Native Advertising & Optimization tips from MGID
Case studies
Q& A Session
On top of that, MGID Expert Vishal Saini will guide you through MGID dashboard, its primary functions and how to set up your first campaign. Get to know how to use the Selective Bidding tool and benefit from the Traffic Insights feature. Moreover, recommendations for specific verticals and GEOs will be provided. We will focus on practical tips.
Save your questions to ask MGID experts during the Q&A section at the end. All the attendees will receive a special bonus at the end of the webinar.
Stay tuned!