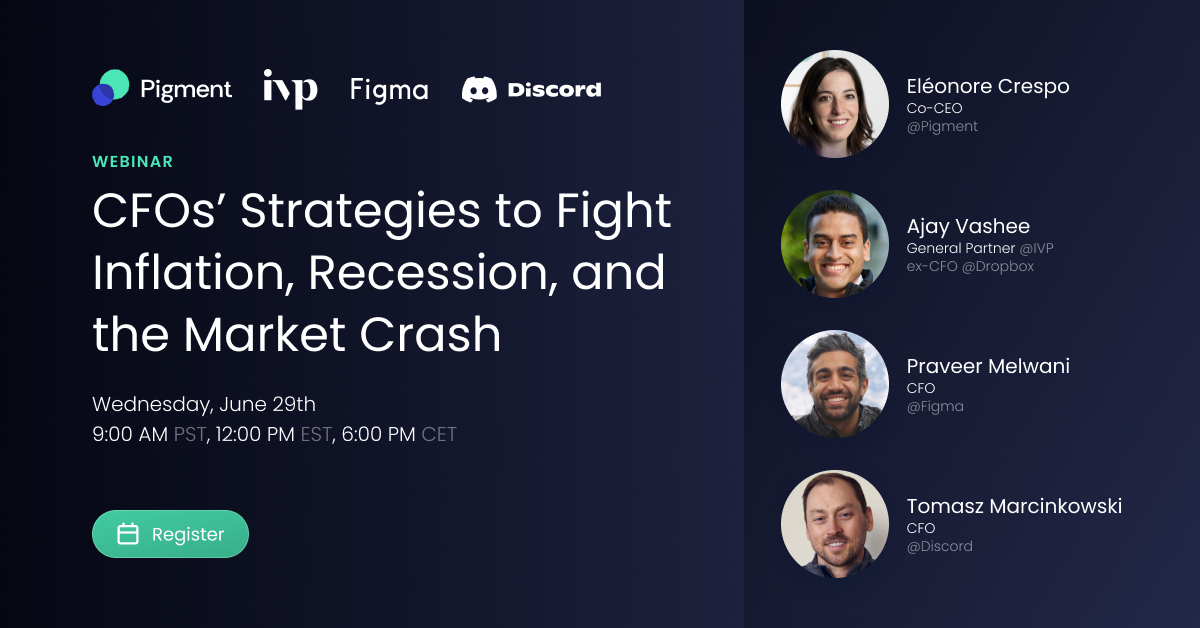 The past six months have been the largest period of value destruction in the history of public SaaS.
In light of the economic downturn, you have two choices: panic, or pause, reassess, and reforecast.
To help you navigate turbulent times, we've brought together Ajay Vashee, General Partner at IVP and ex-CFO of Dropbox, Praveer Melwani, CFO at Figma, Tom Marcinkowski , CFO at Discord, and Eléonore Crespo, Co-Founder and Co-CEO at Pigment.
Learn from seasoned experts as they discussed:
The critical role of the CFO in turbulent times and in supporting steady growth
The financial metrics that matter most when navigating market uncertainty
The value of a strategic finance function
How can CFOs leverage effective and agile scenario planning to weather the storm