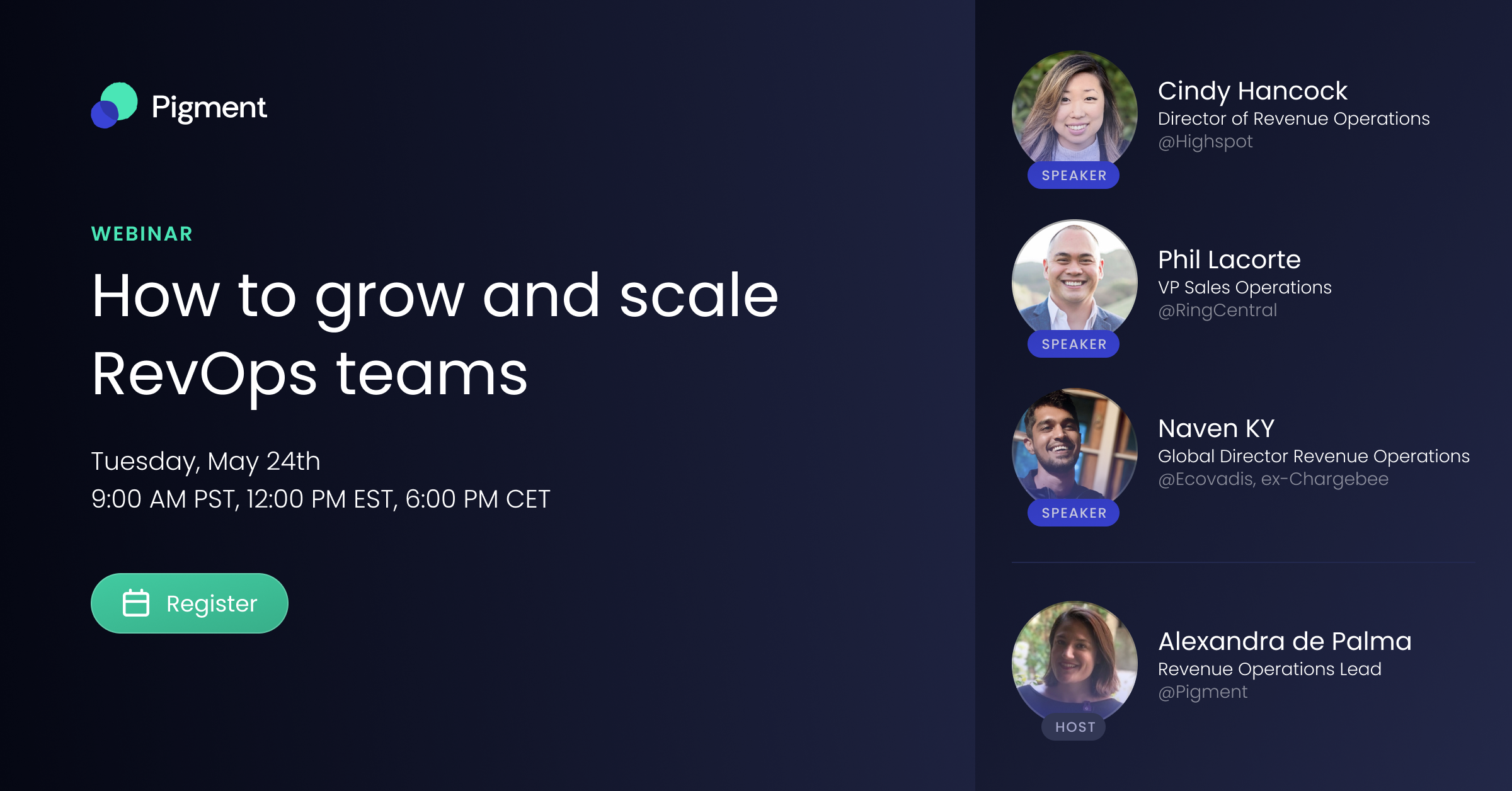 Join us for an exhilarating panel discussion and Q&A with RevOps leaders from Highspot, RingCentral, and Ecovadis as they share their thoughts on what it takes to drive a successful RevOps strategy.
We'll cover:
How to build a team of RevOps superstars
The tools and process that are key to your success
Strategies to overcome common challenges faced by Revenue Operations teams
and more!
Register now so you don't miss this opportunity to learn from some of the brightest minds in the industry.
We can't wait to see you there!