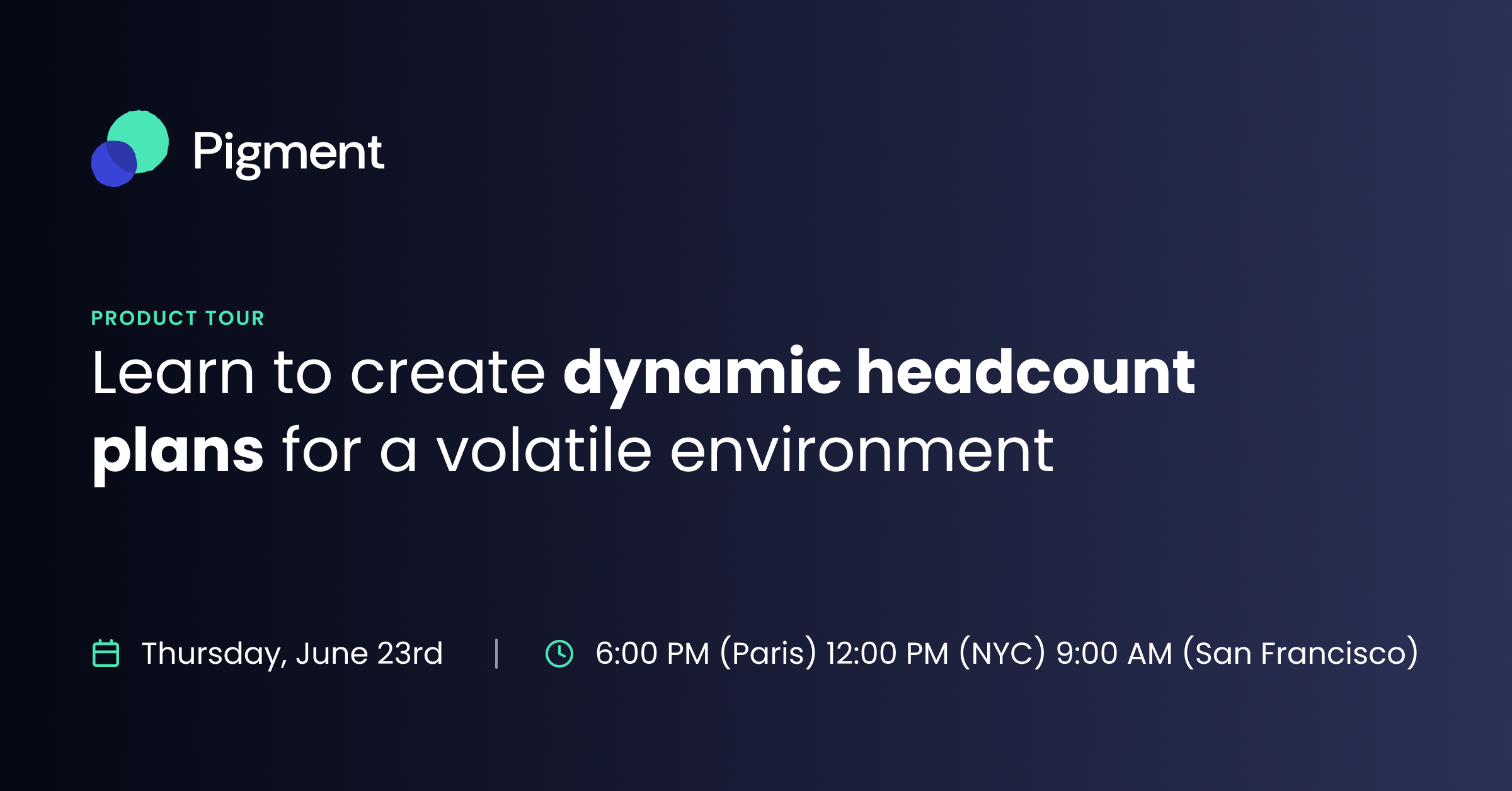 We built Pigment with one vision: to help finance and revenue teams deliver greater real-time insights, minimize human error, and drive fast yet trustworthy decision-making.
Our powerful yet flexible planning platform helps you push the boundaries of how planning is done.
We regularly run live demos and would love to show you how it all works in Pigment.
After each tour, you'll get the opportunity to ask us your questions.
We look forward to seeing you there!